Stinky Dog or Cat? This works great!
If you have a 'smelly' dog or cat in your house, you should consider a number of things to decrease the odor, improving their skin health.
To start, I encourage you to try a balanced, complete pet shampoo that can get rid of the dandruff, and help kill some of the yeast that often are causing the smell.
We now have a NEW Shampoo, that can do exactly that!
Our 5-in-1 natural pet shampoo does it all – cleans, conditions, deodorizes, moisturizes, and detangles. Dr. Jones' Complete 5 in 1 Pet Wash is an all-natural shampoo and conditioner for dogs and cats.
Get your pet smelling better by going here:
Dr Jones' Complete 5 in 1 Pet Wash
This is Pippi who is sometimes also a bit 'smelly' 🙁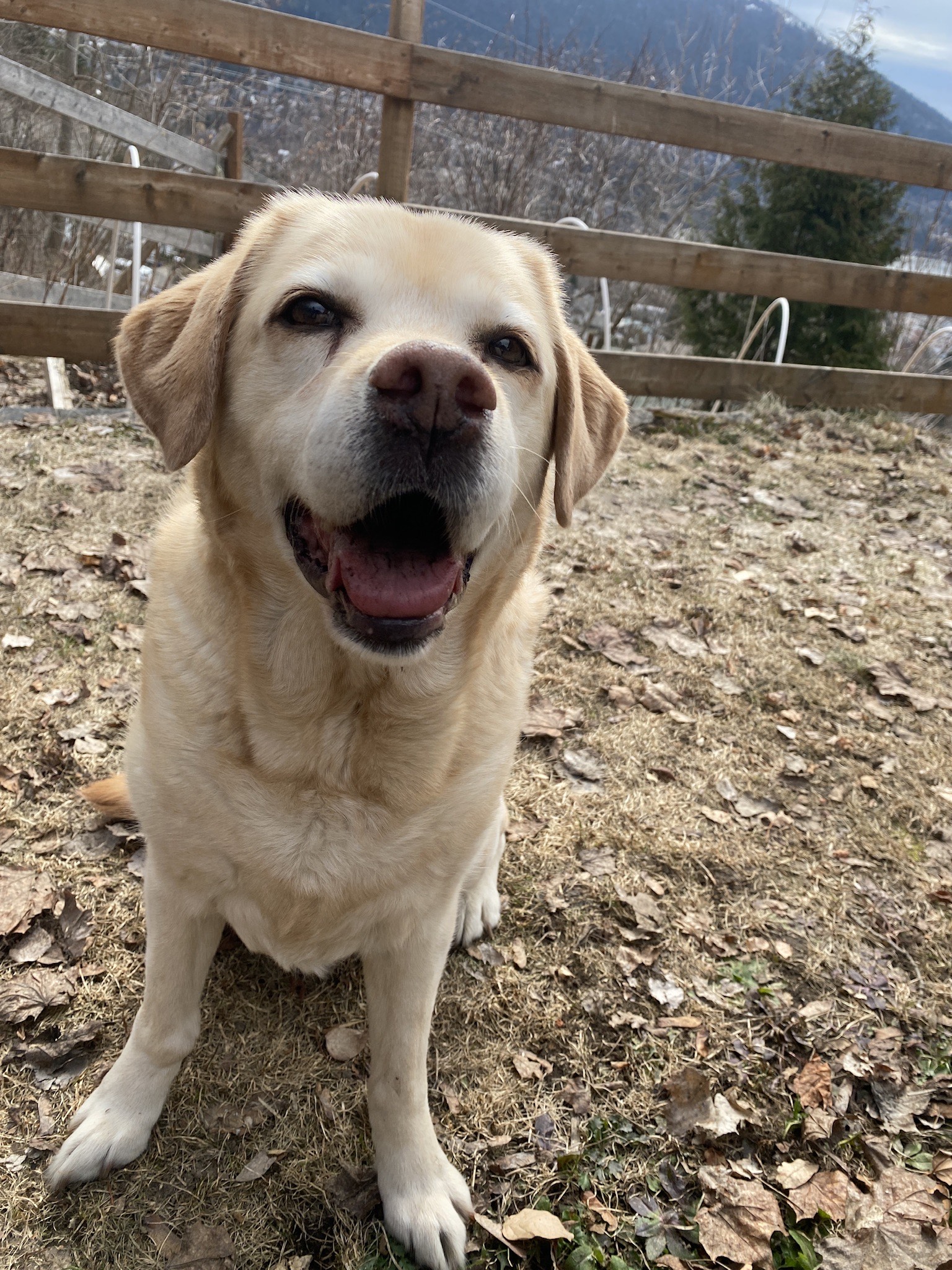 Dr Jones' Stinky Dog Homemade Shampoo
My dog's 'best friend' was a dog named Pearl…  a wonderful yellow Labrador. When Lewis was a wee puppy, Pearl was our next door neighbor.
They hung out… played together… went to the beach… ate compost together… and for 13 years they were buddies 🙂
But Pearl SMELLED often! A chronic dog odor 🙁
So at one of their last doggy 'playdates', I concocted a Doggy Odor Shampoo, and after 2 weeks, Pearl's owner told me that Pearl STILL smelled great!
Here's what you need to know.
Most dogs with a strong odor have an underlying overgrowth of yeast or bacteria on their skin. Usually this is secondary to an allergy.
Yeast can be hard to eliminate. Although one kitchen ingredient works especially well… Apple Cider Vinegar.
Here's the Stinky Dog RECIPE
* 3/4 of a cup of water
* 2 tablespoons of Castile Soap
* 2 tablespoons of Apple Cider Vinegar
* 10 drops of Lavender Essential Oil
The Castile Soap is an all natural, concentrated oil based soap that you can get from any Natural Health Store. It is a great base for any soap/cleaning product etc… It is made from Olive Oil/Hemp Oil/Coconut Oil. I am now using it in my own Homemade Natural Cleaning Spray as well.
The Apple Cider Vinegar is very effective for killing the Yeast and common skin bacteria (Staph), that produce the odor.
The Lavender Essential Oil is also effective at killing yeast, bacteria, AND producing a wonderful smell.
Mix it all together, and then after you soak your dog, fully lather him/her, focusing on the skin folds which 'hide' the yeast.
As soon as you add the Apple Cider Vinegar it turns all white – this is completely normal.
Here's the BIG point:
It MUST be left on for 10 minutes to be effective (as when bathing your dog with ANY therapeutic shampoo). I left in on a for a full 10 minutes with Pearl… and 2 weeks later she was still smelling like Lavender.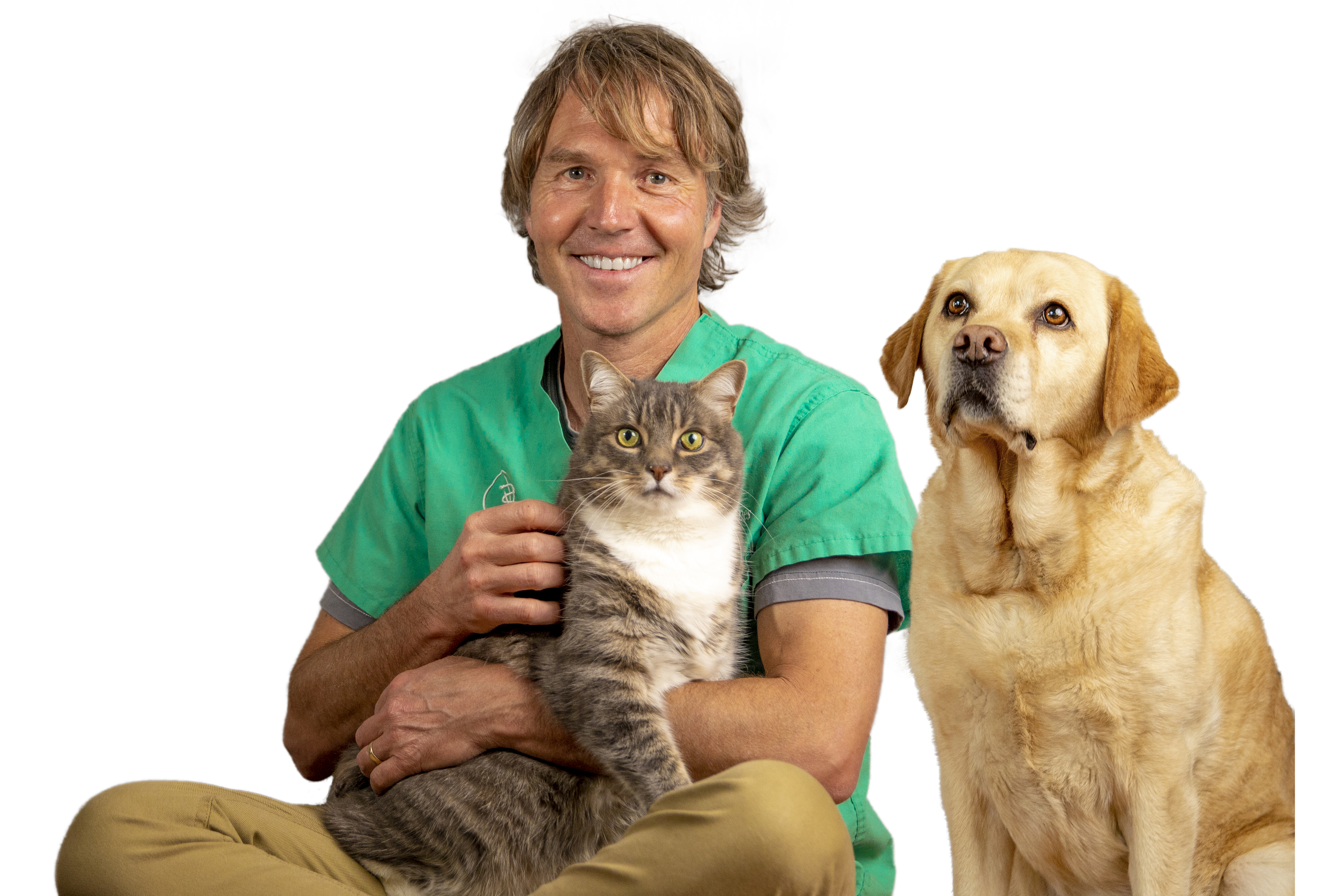 Best Wishes,
Dr Andrew
P.S. One of the other big key principles of managing 'dog odor' is regular bathing, so having a balanced pet shampoo is a good way to keep the yeast/bacteria under control. The problem using 'human' shampoo is that many of the ingredients are harsher, drying out your pet's skin, and often making the itching/dandruff worse.
It's important to be using a shampoo designed for pets.
Our NEW Shampoo is a great option.
Our 5-in-1 natural pet shampoo does it all – cleans, conditions, deodorizes, moisturizes, and detangles. It all starts with a gentle cleansing action that goes beyond surface dirt, penetrating deep into your pet's coat to destroy hidden nasties. In addition to cleaning, the conditioning element will leave your pet's coat smooth and shiny, making them look like they've just stepped out of a pet salon – and this can help detangle longer coats. What about those unwanted pet odors? Consider them gone, thanks to our shampoo's fantastic natural deodorizing properties. In addition, our shampoo moisturizes and locks in water, to help combat dryness and dandruff.
It's a great option for those of you not keen on making their own shampoo at home, and it's available here: