4157 Dogs Reported Dead From Rimadyl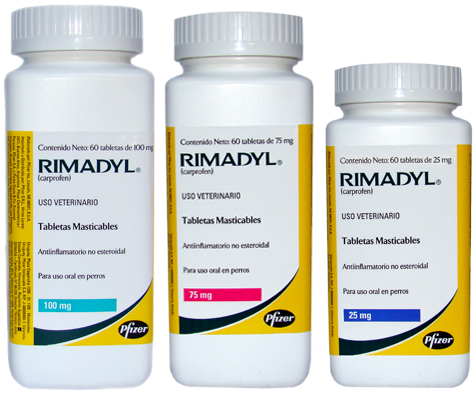 Modern medicine and modern medication can do some pretty amazing things – it can instantly deal with parasites, or give immediate comfort to a dog or cat in pain.
There is a but here…These conventional medications can have a host of side effects that can seriously harm your dog or cat. There are also the unquantifiable effects of chronic medication use on your pet's immune system or organ function, and how that may make them more likely to develop serious disease such as cancer.
Consider the FDA reports on this common anti-inflammatory drug, Rimadyl.
Cumulative Veterinary ADE Reports 1987 to January 22, 2014
Drug: CARPROFEN (RIMADYL)
Species: DOG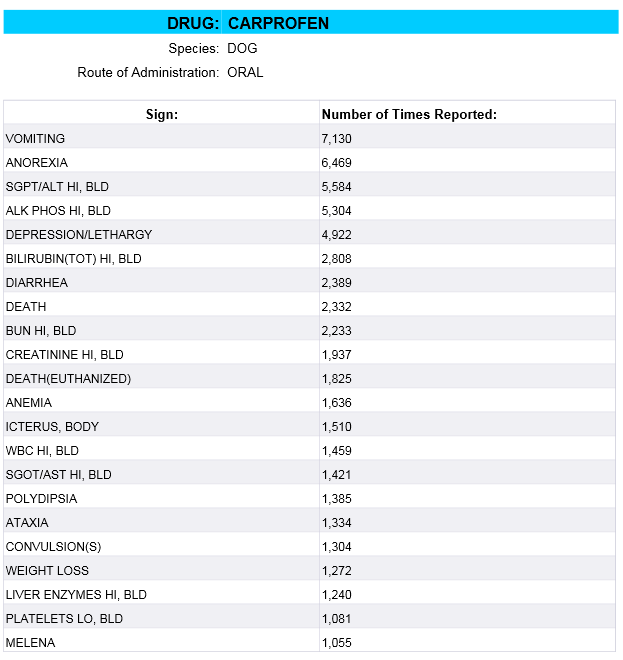 This NSAID ( non steroidal anti-inflammatory), has numerous reported and under-reported side effects, from permanent organ damage, to even death. It is in your pet's best interest to avoid this medication, and similar medications if possible.
Dr Andrew Jones, DVM