[Podcast 114] What to Look for When Choosing Essential Fatty Acids, Heart Disease, Dog Food Update, Cognitive Dysfunction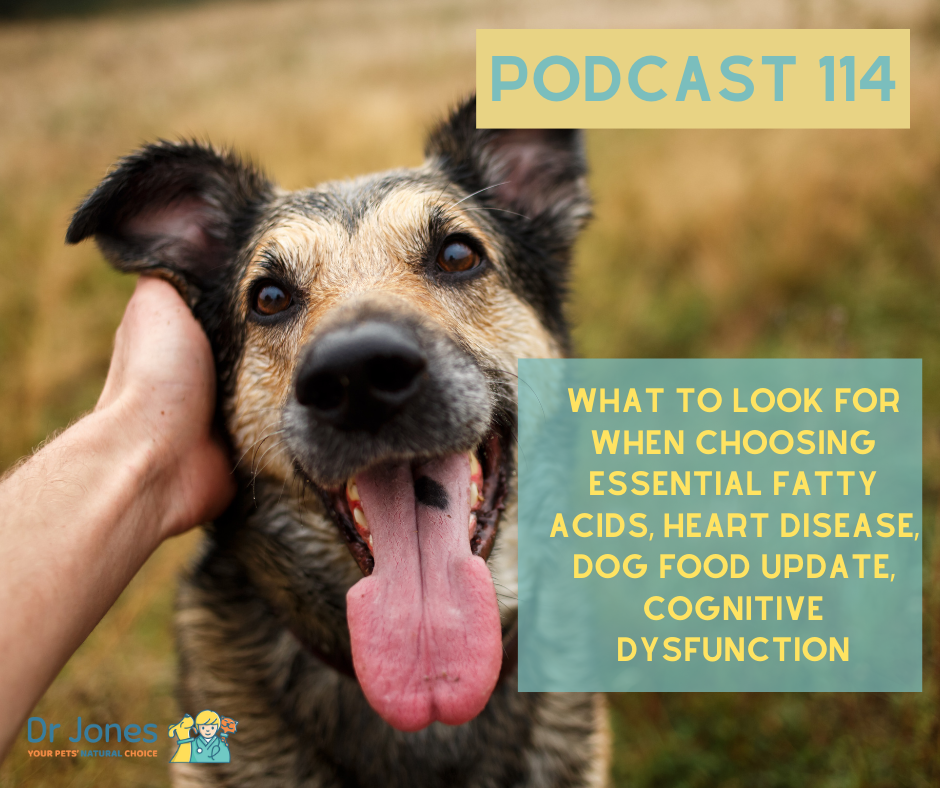 Hello and Welcome to Dr. Jones' Veterinary Secrets PODCAST – this is episode 114!
In today's episode… What you need to look for in choosing the right essential fatty acid for your dog or cat, heart disease and dog food update, heart remedies, plus what's new for cognitive dysfunction in pets.
Dr. Jones' Veterinary Secrets is on all your favorite podcast apps, including Spotify, iTunes and Stitcher – I would sure appreciate it if you would subscribe to my podcast, and leave a review.
Questions or suggestions?
Feel free to post a comment about this podcast episode on the blog at www.theinternetpetvet.com
I encourage you to sign up for my new free webinar – what you need to know about essential fatty acids for dogs and cats. The sign up is here: