Mystery dog illness is spreading
It starts with a cough – a potentially fatal illness is currently spreading in the U.S.
The underlying cause has yet to be identified, but it very well could be viral.
Quercetin has been extensively studied for viral respiratory infections (such as COVID 19). It's probably a good idea to have some of it on hand.
We have a Quercetin supplement here:
Dr Jones' Bioavailable Quercetin for Dogs and Cats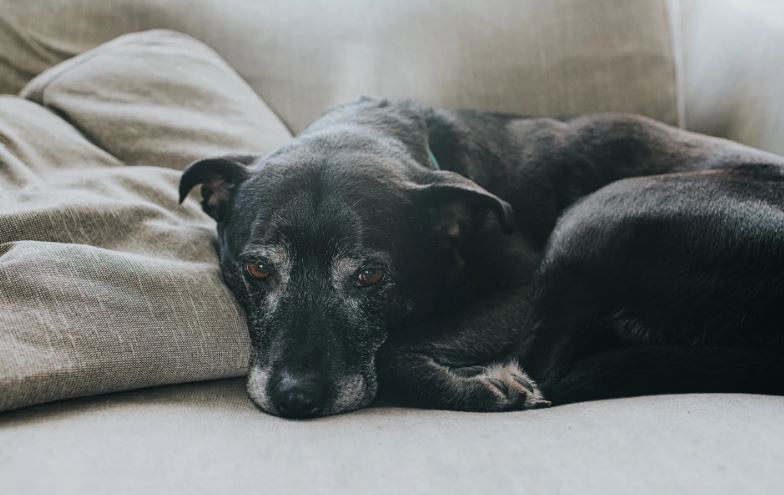 Mystery illness in Dogs is Spreading
(Source: The today show)
There is a 'mystery dog illness' that you should be aware of. It starts with a cough, and can rapidly proceed to serious pneumonia.
Cases have been reported in Oregon, Colorado, Indiana, Illinois, Washington, Idaho, California, the Northeast and more.
A mysterious and potentially fatal respiratory illness in dogs has been reported in several states across the country, as veterinarians continue to search for what may be causing the condition that has killed some dogs.
The illness starts out as a cough that can last for several weeks, but it may not respond to typical treatment, such as antibiotics, which can leave the dog struggling to breathe and with severe pneumonia.
"It seems to happen very, very quickly — to go from this cough that's just won't go away … . and then all of a sudden they develop this pneumonia, " Dr. Lindsey Ganzer, veterinarian and CEO at North Springs Veterinary Referral Center in Colorado Springs, Colorado
Ganzer estimates her hospital has seen close to 30 dogs with the condition since the middle of October. She adds that cases are "really not slowing down, " with two to three coming in a day, most requiring hospitalization. She says four to five of the dogs her hospital has seen have died due to the illness, but they arrived already in respiratory distress with pneumonia.
Mystery dog illness 2023
Dogs with this mystery illness usually have coughing, sneezing, eye or nose discharge, are abnormally tired, and do not test positive for any of the common causes of respiratory illness, the Oregon Department of Agriculture noted in a Nov. 9 press release.
Dogs are most likely to contract the infection by being in close contact with numerous other dogs — so places like day care, dog parks, groomers or boarding kennels, Ganzer explains.
Since mid-August, the Oregon Department of Agriculture has received reports of over 200 cases of the illness from veterinarians in the state. It's not known how many dogs have died.
While dogs with a contagious cough are common in veterinary settings, Cavanagh notes that she normally sees cases decrease in the fall as temperatures drop and fewer dogs are gathering at parks. "But this year, the spike has stayed high, " she explains.
One of the biggest challenges of this mystery illness is defining what cases "fall under this umbrella of this particular entity that we're all investigating, " That's because dogs can develop a cough for a variety of reasons, and it takes time to rule out known causes.
"We're still trying to pin down a potential cause or causes for the entity. At least in Oregon, it's given us some some challenges, "
In its press release, the Oregon Department of Agriculture noted that the illness can progress in three ways: a mild to moderate cough for six to eight weeks or longer that either doesn't respond to antibiotics or only responds a little; chronic pneumonia that doesn't respond to antibiotics; or severe pneumonia that "often leads to poor outcomes in as little as 24 to 36 hours."
Where in the U.S. has the illness been reported?
According to Ganzer and the Oregon Department of Health, cases that match the description of the mystery dog illness have been reported, officially or anecdotally, in:
* Oregon
* Colorado
* New Hampshire and the surrounding Northeast area
* California
* Indiana
* Illinois
* Washington
* Idaho
* Georgia
* Florida
The American Veterinary Medical Association said in a statement that it's monitoring cases of canine respiratory illness in Oregon and has been in contact with state officials. The Association reiterates that the cause of the illness is still unknown.
In recent weeks, there have also been multiple reports of outbreaks of a deadly respiratory illness in dogs at animal shelters in the U.S. The San Diego Humane Society has lost four dogs to a "severe respiratory canine illness, " according to a Nov. 15 press release.
Symptoms of the mystery dog illness include:
* Coughing that doesn't get better on its own after a week or so
* Sneezing
* Nasal or eye discharge
* Lethargy
* Trouble breathing, especially from the stomach
* Blue or purple gums (due to not getting enough oxygen)
Ganzer stresses that any dog owners who notice their dog coughing, especially if they recently spent time with lots of other dogs, such as at a day care, kennel or dog park, should be taken to the vet right away.
You shouldn't wait to see if the cough clears up on its own as earlier treatment makes a big difference in recovery, she adds.
What owners can do about the mystery dog illness
Ganzer says her No. 1 tip is to keep dogs from areas where they're likely to come into contact with other dogs (but do not delay taking your dog to the vet for needed medical care). Cavanagh advises dog owners across the country, regardless of whether they live in a state where cases have been reported, to follow this guidance.
Keeping dogs out of these situations may be difficult for many families as the holidays approach because many people rely on boarding kennels when they travel. However, Ganzer says to avoid boarding dogs over the holidays "if at all possible, " adding that she's "so scared" about what may happen with the mystery illness after dogs across the country are boarded for the holidays.
"I understand that there are circumstances that are unavoidable and that some people have to (board their dogs), but I would not take this lightly, " she explains. "If there's somebody that can even just come to your house and let your dog out, that's a better option."
Dr Jones comments
This is very concerning, especially as we yet don't know what is the cause of this respiratory disease. Equally concerning is that some dogs can develop acute pneumonia in a short period of time, and there is little response to antibiotics.
It sounds like a new infectious virus, and that would explain the lack of response to antibiotics, and how some dogs rapidly develop pneumonia (they have no natural antibodies to it).
So what can you do?
I agree with being extra cautious now until we know what it is and can treat it.
* Avoid kennel if you can.
* Delay the groomer for a while, or get your dog in to a groomer that can separate the dogs.
* When walking your dog, go during quieter times, avoiding busy dog park times.
* IF your dog starts coughing, don't treat it lightly, especially if you live in some of the affected areas.
* Immediately start with some natural anti-cough, and anti-viral remedies.
Natural Remedies
1. Honey and Green Tea. 1 cup of green tea with 1 tablespoon of dark, unpasteurized honey. 1/4 cup/25lbs twice day. The honey is anti-cough, antibacterial and antiviral. You can also add in 1 tablespoon of lemon to increase antioxidant amounts.
2. Quercetin is great for viral respiratory disease. Doses of our Bioavailable quercetin [https://drjonesnaturalpet.com/supplements/ultimate-bioactive-quercetin.html]is 150mg/50lbs twice daily. Quercetin is also being studied for COVID 19 treatment.
3. Licorice Root Extract. Documented antiviral activity, and very helpful for cough and pneumonia. Doses of 1/2ml per 20lbs twice daily.
4. Elderberry Extract. This is one of the few studied natural products that has been shown to decrease the length and severity of the cold and flu virus. Doses of 100mg/10lbs twice daily.
5. Slippery Elm. This is great for symptomatic cough relief, as an anti-inflammatory, and may also speed healing. I use this herb often, so IF my dog starts coughing, she'll be getting it. Doses of 100mg/10lbs twice daily. You can get the 400mg capsules, and if your dog is coughing, you'll want to open them up, mixing it into your honey/green tea mixture.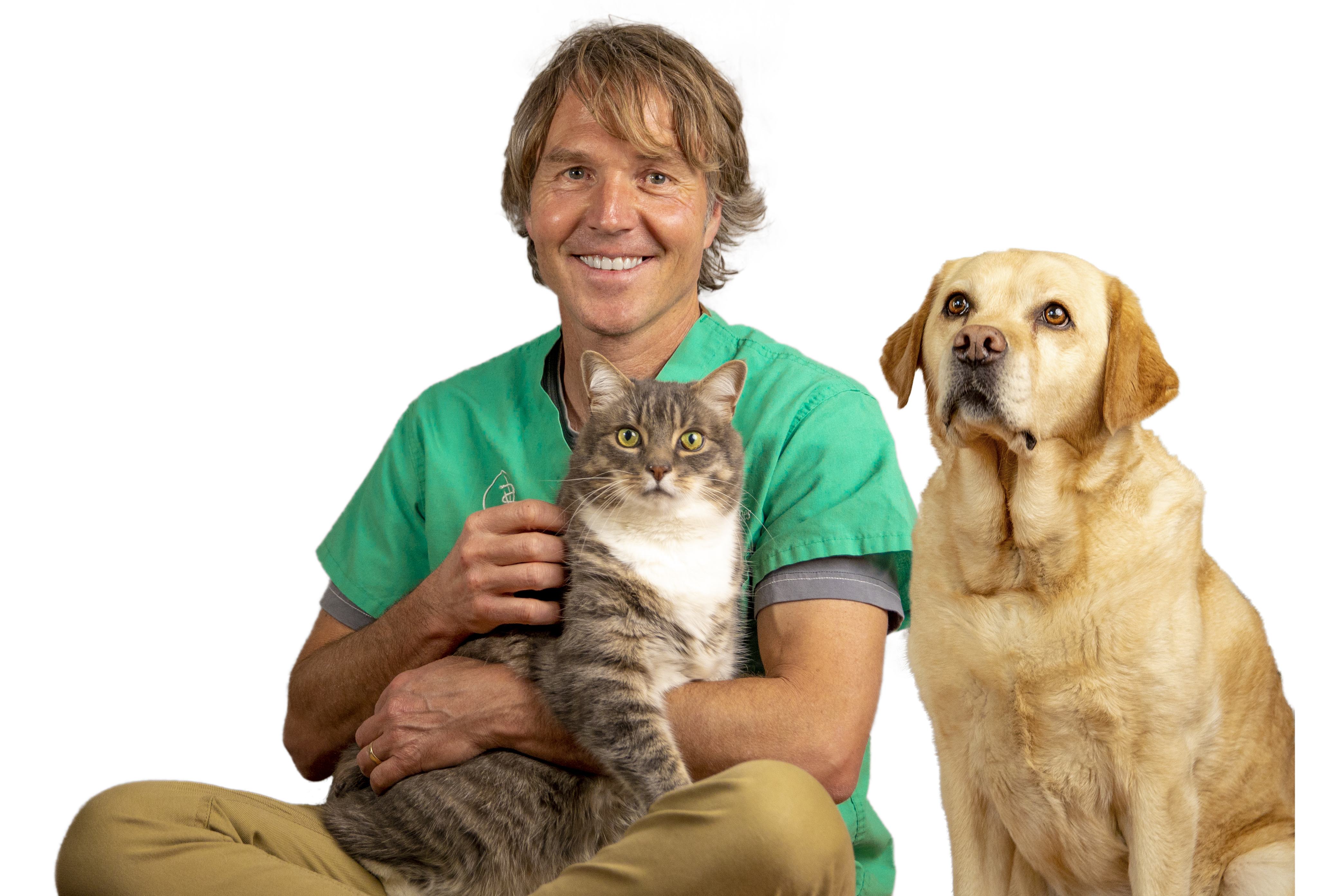 Best Wishes,
Dr Andrew
P.S. I will keep you updated as to what is causing this dog disease, and how best to treat it.
P.P.S. If my dog Tula were to start coughing, I would definitely get her on some Quercetin. We now have a whole plant bioactive Quercetin supplement that many dog parents are finding quite helpful (also can help for itching).
Our new supplement is here: