Zika Virus and Dogs: What Every Dog Owner Needs To Know

Zika virus is currently dominating the news headlines, and causing many people, including pet owners, much concern.
Here is what you need to know.
What is it?
Zika virus is spread to people via mosquito bites. Common symptoms of Zika virus infection include: fever, joint pain, rash, headache and conjunctivitis ( eye infection). The incubation period (the time from exposure to symptoms) for Zika virus disease is likely to be a few days to a week. The illness is usually mild, 80% of people experience no symptoms, and of those infected, they only have signs lasting 4-7 days..Severe disease requiring hospitalization is very uncommon.
Where is it from?
Zika virus was first found in Africa; Uganda in 1947. For the last 60 years it was only thought to cause mild disease. Even though it is spread by mosquito bites, the virus is estimated to only cause symptoms in one in four people.
How is it spread?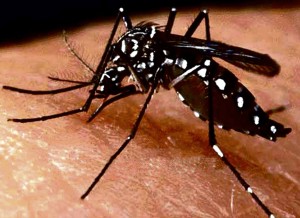 The Zika virus is spread from people to people via the bite of an Aedes species mosquito.These are the white spotted day biting mosquitoes. These are the same mosquitoes that spread dengue and chikungunya viruses. Mosquitoes usually lay eggs in and near standing water in things like buckets, bowls, animal dishes, flower pots and vases. They are aggressive daytime biters, prefer to bite people (as opposed to animals), and live indoors and outdoors near people.
Why all the concern?
The WHO said that the virus could cause between 3 and 4 million cases over the next year, though this estimate is a crude projection based on data from previous outbreaks of dengue, another virus related to Zika. Zika has already spread to at least 23 countries and territories (it also caused an outbreak on Chile's Easter Island in 2014).
Brazilian doctors have noticed an alarming spike in cases of microcephaly; a condition where babies suffer from abnormally small heads and incomplete brain development. Some Zika-affected countries have also reported a surge in Guillain-Barré syndrome, a condition that can cause temporary paralysis.
Actual Number of Cases
Experts agree that the reported size of the microcephaly increase so far is probably inflated, and this is confirmed with the latest figures from the Brazilian government. On 27 January, it said that of 4,180 suspected cases of microcephaly recorded since October, it has so far confirmed 270 and rejected 462 as false diagnoses.
Pregnant Women Should Be Cautious
Pregnant women are being urged to think twice before traveling to Latin American and Caribbean countries battling this rise in cases of microcephaly.
Specialists suggest that it is prudent for pregnant women to be cautious — for example, by protecting themselves against mosquito bites — until more is known.
Can dogs get Zika virus?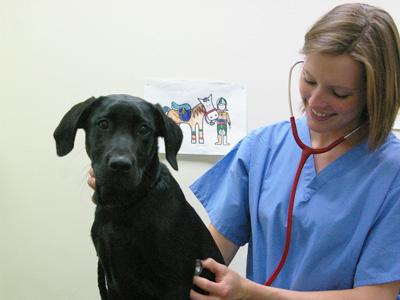 We don't know, but there is no current evidence at all.
Zika virus is believed to have first crossed the "species barrier" from wild animals to humans in East Africa. In April 18, 1947, fever developed in a rhesus monkey that had been placed in a cage on a tree platform in the Zika Forest of Uganda- this was the 1st case of the Zika virus. It was confirmed via the scientists then injecting the serum into mice. So we know it can affect people, monkeys and mice.
It is very unlikely that your dog will ever be affected by Zika virus.
How to best protect my dog?
You may not even want to worry as it appears to be a remote possibility that Zika is of any concern to your pets. If you live in a country without the specific Aedes species mosquito, (such as Canada or Chile), then there is no cause for concern.
Mosquito control
Mosquitoes are vectors for disease, namely heartworm in dogs, so mosquito control is always a wise choice.
Mosquitoes can breed in as little as one inch of standing water, which means there are numerous places around your house that allow them to survive. Remove standing water from tires, outdoor containers, low lying areas of your yard, flower pots, rain gutters that aren't cleaned.
Cut the grass and trim the bushes

Mosquitoes like to rest in tall grass or shrubs in a moist and shady area. Keeping the grass short and raking up fallen leaves removes their resting places.
Most mosquitoes feed within a few hundred yards of where they were hatched, so it will help reduce the number of biting mosquitoes in your home.
A natural option to use a mosquito repellent is lemon eucalyptus oil.

PMD from lemon eucalyptus (Corymbia citriodora) extract
Corymbia citriodora (Myrtaceae), also known as lemon eucalyptus, is a potent natural repellent extracted from the leaves of lemon eucalyptus trees. Lemon eucalyptus essential oil, comprising 85% citronellal, is used by cosmetic industries due to its fresh smell. However, it was discovered that the waste distillate remaining after hydro-distillation of the essential oil was far more effective at repelling mosquitoes than the essential oil itself. Source: http://www.ncbi.nlm.nih.gov/pmc/articles/PMC3059459/

Final Thoughts
Stay up to date with current news and recommendations on Zika virus with the CDC updates here: http://www.cdc.gov/zika/index.html
This is a 'new' disease in the Americas, there is little to no natural immunity, hence the rapid spread.
If you are pregnant, it is wise to be prudent in travelling to affected areas- stay up to date with suggestions from your health care provider, and the CDC here: http://www.cdc.gov/zika/pregnancy/index.html
It will likely never affect your dog, (or other animals), but it is still wise to practice regular mosquito control, especially limiting breeding sites of mosquitoes around your home.
Best Wishes,
Dr Andrew Jones