Top 7 Pet Cancer Warning Signs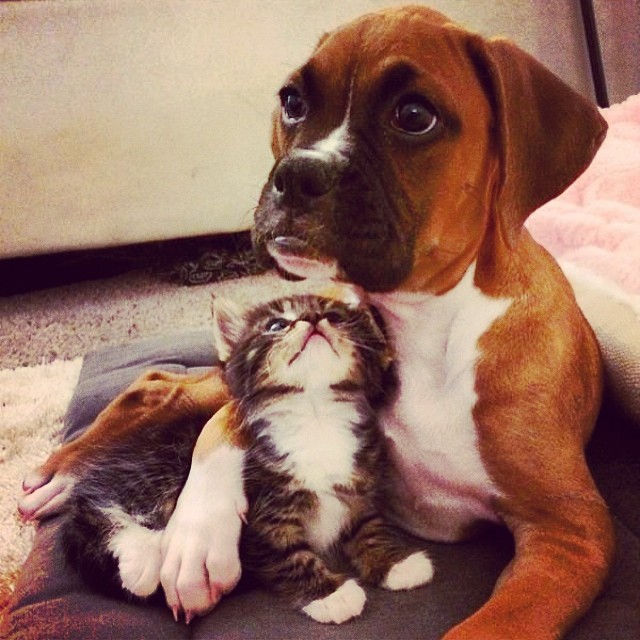 Cancer is the number one cause of death in dogs and cats. Currently 50% of pet mortality is due to cancer, and cancer affects one out of every three dogs. Golden Retrievers now have the highest incidence of cancer among all dog breeds, and the breeds lifespan has now dropped to 10 ½ years, with 60 percent of all golden retrievers dying of cancer.
This article will highlight the top 7 cancer warning signs that you should be aware of; signs which warrant a closer exam, and veterinary visit.
1. Lumps/Masses. Most lumps or masses are non cancerous, such as the common dog benign fatty growths or lipomas. Early warning signs are ones which are are fast growing, palpate as firm, solidly attached and not easily movable under the skin.
2. Weight Loss. Any time there is unexplained sudden weight loss in a dog or cat, I was concerned about cancer. Cancer can speed up your pet's metabolism, producing the weight loss. Common medical causes include diabetes in pets, hyperthyroid disease in cats. Regularly monitor your pet's weight, and if weight loss occurs, have a veterinary exam and blood work.
3. Lethargy, low energy. If your pet has cancer, they may be anemic giving them less energy. My own dog died of spleen cancer (hemangiosarcoma), but the first sign was him not having the energy to run with me. Cancer can affect multiple organs, producing the lack of energy and general malaise.
4.Anorexia/ Lack of Appetite. Anorexia has multiple causes, such as organ dysfunction, dental disease, While a lack of appetite in dogs and cats can be an indicator of many things, they never stop eating without a cause. Not necessarily a sign of cancer, a decrease in appetite can indicate an oral tumor, which would make it painful and difficult for your pet to eat and swallow.
5. Difficulty Breathing. Most cases of respiratory distress ( labored breathing) are due to heart disease producing fluid in the lungs. Your pet will be having slow, deep breaths, and you will see the chest move in and out markedly. Cancer though often spreads to the lungs, so this is an important cancer warning sign.
6. Progressive limping/lameness. Osteosarcoma ( bone cancer) is common in medium to large breed dogs, producing swelling at the end of a long bone ( ie the femur on the back leg, radius on the front leg). Intermittent limping is typical of arthritis, but progressive painful lameness warrants an exam for bone cancer.
7. ADR or Ain't Doing Right. This unusual non medical term applies to those pets who just aren't themselves, such as with behavior, eating, energy levels. Your pet may have an unusual smell from their mouth, difficultly eating, a wound that won't heal, a limp that won't go away, or a unusual swelling under their jaw as seen in lymph node cancer. You know your pet far better than your veterinarian, so if you see dramatic changes, then usually there is a medical condition to explain it. Ensure that your veterinarian checks for cancer, while examining your pet for other diseases that can explain the symptoms.
There are numerous different types of cancer, from lymphosarcoma, to mast cell tumors, to spleen tumors, and there is not one particular sign, but the 7 above signs are some of the most important ones I watched for in veterinary practice. If your dog or cat exhibit them, then I advise a thorough veterinary exam, and potential additional diagnostic tests, to check for more serious underlying disease.
Heal Your Pet At Home!
Best Wishes,
Andrew Jones, DVM