Natural Pet Food: Is It Really Worth The Cost?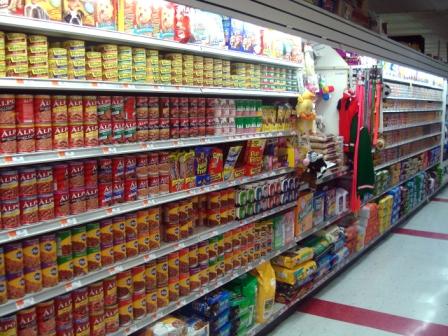 Should you be choosing a natural/organic pet food, or just feed a less expensive conventional brand? This question is on more pet owner's minds in light of a recent Stanford University study which concluded that: "organic produce probably is no more nutritious than conventional produce." This article will show you why you really should be feeding organic pet food, and highlight the flaws in the study. The surprisingly high incidence of dog and cat diseases will be shown, the link to diet and disease is revealed, and lastly you will be given a guide in choosing a healthy pet food.
The primary author, Dena Bravata claimed: "There isn't much difference between organic and conventional foods, if you're an adult and making a decision based solely on your health," So it now fine for you and your pets to eat pesticides? This study has one huge flaw, in the that it concludes that it is fine to eat toxins, such as pesticides and herbicides, so long as they don't affect vitamin and mineral content. The researchers pointed out that 38% of conventional produce contains pesticide residue in comparison to 7% of organic produce. This was not considered significant as the chemical traces were supposedly safe, according to the 'EPA' (Environmental Protection Agency.) Currently there is much debate about the EPA limits, and in fact in 2010, an Cancer Panel appointed by President Obama recommended that people eat organic produce; they were of the opinion that the EPA research is lacking, and there is little national protection.
Our dogs and cats receive superior health care, supposedly marked advances in nutrition, yet appear to be getting more diseases more often. During my 17 years of veterinary practice, seeing more than 30,000 dogs and cats, I clearly saw increasing number of pets with cancer, allergies, and diabetes. According to the National Canine Cancer Foundation, Canine Cancer affects one out of every three dogs. Of those, over half of them will die of cancer. Golden Retrievers have the highest incidence of cancer amongst all dog breeds. The breed's average lifespan is now down to 10 1/2 years, and 60% of Golden Retrievers will die of cancer. Allergies are on the rise, and estimates suggest that up to fifteen percent of the canine population may suffer from inhalant allergy or atopic dermatitis. A Banfield Pet Hospital study called the "State of Pet Health 2011 Report" that looked at the incidence of diabetes in dogs and cats. They found that one in every 50 to 400 cats is diagnosed with diabetes. In dogs, it is quoted at one in every 200 dogs. And these data further reflect an increasing incidence. The study shows a 32 percent increase in diabetes mellitus in dogs from 2006 to 2010 and a 16 percent increase in diabetes mellitus in cats during that same time period.
Are cancer, allergies and diabetes primarily caused by pesticides and herbicides in your pet's food? No. Clearly there are many causes; genetics, pharmaceuticals, environmental toxins, and diet, just to name a few. There isn't just one simple cause and effect, as virtually all disease arises from many factors. This then begs an answer to the question…Should you buy your dog or cat a natural pet food? If you can afford to, I strongly suggest yes. There are a number of studies which link herbicides and pesticides to cancer; it's hard to imagine that there is a safe level. Clearly something is causing increasing incidences of cancer, allergies and diabetes; toxins in pet food may be part of the explanation.
So then what makes a healthy pet food? Here are the basic guidelines that I advised my clients to follow, and I suggest you do so as well: Real meat, such as chicken, lamb, beef, bison, deer, or fish, as the primary ingredient. These are a sources of high-quality, highly digestible protein. Proteins are essential for growth, maintenance, reproduction, repair and energy. Vegetables and fruit provide essential phytonutrients, antioxidants and enzymes, plus natural vitamins, minerals and fibers. As with us, vegetables and fruit have been shown to promote health and wellness. If there is a carbohydrate, it should be a complex carbohydrates, such as potato, sweet potato, brown rice, barley or oats. These are helpful in maintaining your dog's energy level, but carbohydrates are not necessarily required for dogs, and definitely not required for cats. Lastly feed at least 25% of your dog's food as canned, and 50% of your cat's food as canned- this alone markedly helps reduce the incidence of diabetes.
The Stanford University organic produce study is seriously flawed in that it concludes that there is no harm in consuming small amounts of herbicides and pesticides. Certain dog and cat diseases, such as cancer, allergies and diabetes are increasing in prevalence, and diet is likely playing a role in this. It is prudent to avoid dietary toxins found in conventional pet food, and feed your dog or cat an organic pet food. Use the suggested basic guidelines in choosing a commercial pet food, including feeding canned food as a portion of your dog or cat's diet.
Dr Andrew Jones