Ketogenic Diet To Treat Cancer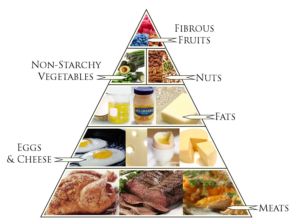 Ketogenic Diet To Treat Cancer
There is increasing talk about a 'new' diet in people that is showing impressive results in treating cancer in people, and it may help with our pets.
The diet specifically eliminates carbohydrates, replacing them with healthy fats and protein.
As in NO kibble to be fed to your dogs or cats.
The underlying science of this is based on research which shows cancer cells thrive on sugar (glucose), and as the primary source of glucose is carbohydrates, eliminating these kills the cancer cells.
This is not a new concept in that the Canine Cancer Diet by Dr Greg Oglivy also dramatically lowers carbohydrates- this diet though is unique in the amount of fat.
Dr. Dominic D'Agostino is an assistant professor at the University of South Florida College of Medicine.
He claims that a low-carb, high-fat, calorie-restricted ketogenic diet literally starves cancer cells.
In an interview on the examiner he said: "We've found that diet therapy can be effective in prolonging survival in mice with aggressive metastatic cancer,"
These same anti-cancer properties have also been observed in human cancer patients and reported in published studies. The cancer-fighting ketogenic diet "formula" is roughly 75% fat, 23% protein, and 2% carbs.
Dr D'Agostina notes that it is the underlying inflammation from these high carbohydrate diets that promotes cancer, but also other diseases such as diabetes, obesity and Alzheimer's.
Currently there is a research group called Ketopet which presently formulates ketogenic diets for dogs and cats with cancer as part of the "Pet Cancer Trial" Their website is at petcancertrial.com
In researching this article, I have yet to find a published dog or cat ketogenic diet.
But in formulating it you are attempting to increase the fat ( up to 75%), maintain the protein levels ( at 25%) and eliminate the carbohydrates.
Here is some of what the diet would include.
1 cup of ground beef, fish or poultry, spiced with turmeric, salt substitute
Cook the protein in olive oil or coconut oil
1 cup of cottage cheese or ricotta cheese
Flax seed 1 teaspoon per 10lbs
Flax oil or fish oil- you want a dose equivalent to 1000mg of EFA/10lbs
A HUMAN daily vitamin-mineral supplement (one dose for animals over 20 pounds, ½ dose for animals under 20 lbs)
A calcium carbonate source – about 250 mg per 15 pounds of body weight
The above recipe would make enough food to feed a 40lb dog for 1 day ( 1 cup in the AM, 1 cup in the PM)
Heal Your Pet At Home!
Best Wishes,
Dr Andrew Jones, DVM
P.S. Here is a video discussing the ketogenic diet.