Are Comfortis and Trifexis killing dogs?: FDA records 340 dog deaths associated with these drugs.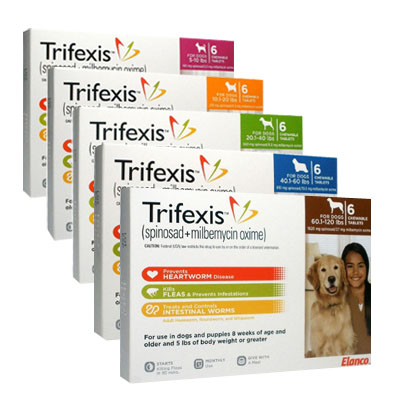 There are 2 new drugs in the veterinary market called Comfortis and Trifexis. The company manufacturing the drugs claims they are safe, but there have been over 26,000 dogs with reported side effects, and over 300 dog deaths.
What is it?
Trifexis and Comfortis are monthly chewable tablets for dogs. Trifexis kills fleas and prevents flea infestations, treats and controls hookworms, whipworms and roundworms, and prevents heartworm disease. Comfortis is used specifically for fleas.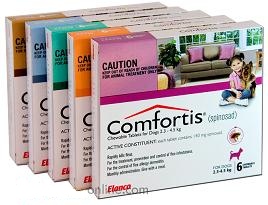 Trifexis contains 2 drugs: (spinosad + milbemycin oxime). Milbemycin has been used for 20 years with virtually no side effects. Comfortis contains spinosad. The concern is with this 'new' drug, spinosad.
Here is what the company has to say about side effects with Trifexis (source: Elanco)
As with all medicines, sometimes side effects may occur. In some cases, dogs vomited after receiving Trifexis. If vomiting occurs within an hour of administration, re dose with another full dose. During field studies, no severe or prolonged vomiting occurred. Additional adverse reactions observed in the clinical studies were itching, decreased activity, diarrhea, inflammation of the skin, redness of the skin, decreased appetite and redness of the ear. All reactions were regarded as mild
The company makes similar claims about Comfortis.
The most common adverse reaction reported is vomiting. Other adverse reactions reported in decreasing order of frequency are: depression/lethargy, decreased appetite, incoordination, diarrhea, itching, trembling, excessive salivation and seizures.
FDA Adverse Drug Reports
The FDA compiles adverse drug reports, and there are a huge number reported on spinosad, the new drug in Comfortis and Trifexis. In going through the FDA reports, I counted over 400 different adverse drug experiences in dogs, and over 10,000 dog owners reporting side effects.
Here are over 40 of the adverse effects: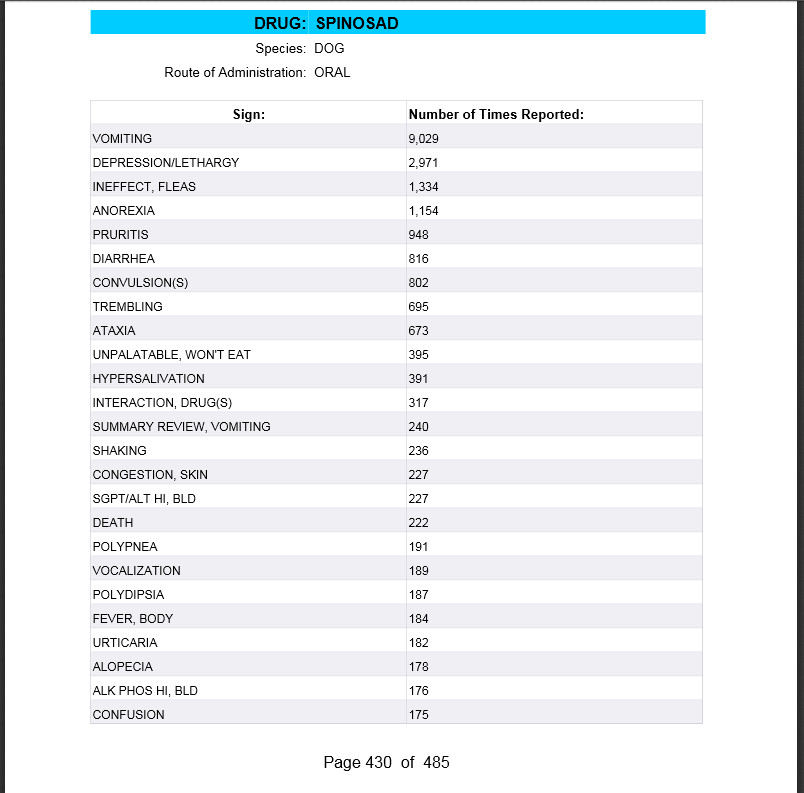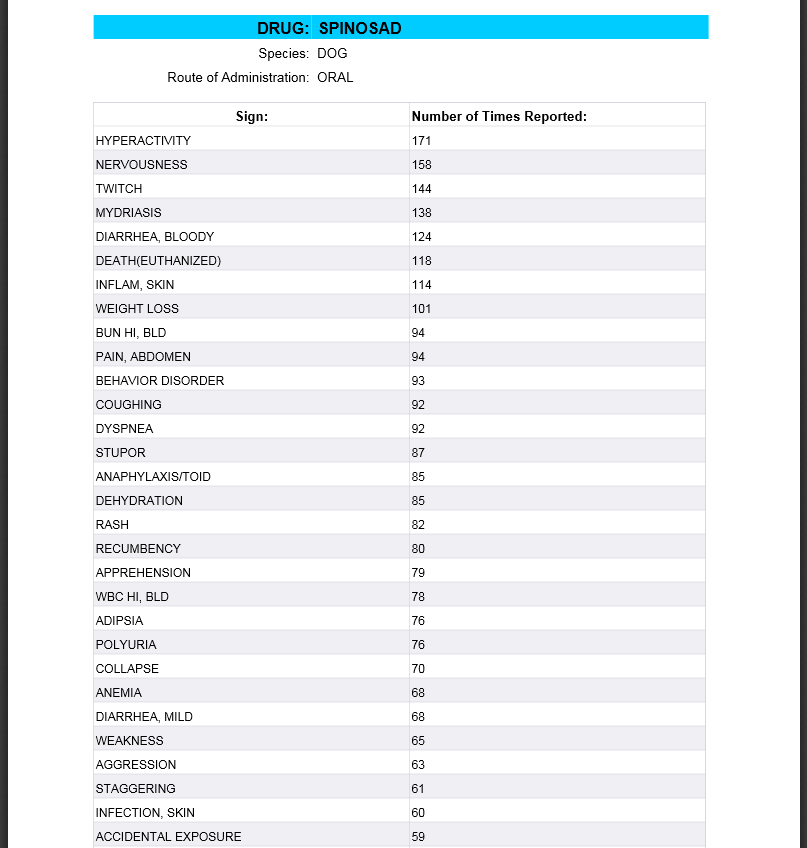 Clearly there are serious problems with this drug, and the FDA should be warning pet owners and veterinarians about these potential side effects before more dogs become ill or die.
In the interim I would suggest to not give your dog Trifexis, or dose your dog or cat with Comfortis.
Best Wishes,
Dr Andrew Jones, DVM
P.S. Please forward this to other dog owners you may know.