Eye Disease In Dogs And Cats: How And When To Treat At Home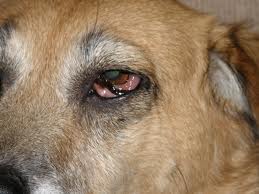 Your pet's eye is one of the more critical, and sensitive parts of their anatomy. There are a number of different eye disorders, and many of those are amenable to at home remedies.
The common eye disorders include: conjunctivitis (red eye or pink eye), epiphora (excessive tearing), uveitis, KCS (dry eye), glaucoma, cataracts, corneal ulceration, and PRA (progressive retinal atrophy).
Copy and paste this URL into your WordPress site to embed
Copy and paste this code into your site to embed